Frequently Asked Questions
1) Do the plastic bottles really go through the mail?
2) Are your bottles glass or plastic?
3) Do your bottles break in the mail?
4) How big are the bottles?
5) Do you have a minimum order?
6) How do response cards work?
7) Can I put more than one page in the bottle?
8) What are your processing times?
9) How do I send you my message text?
10) If I have created my own design for my invitations, what size does it need to be, and how do I send it to you?
11) Do I need to have the exact number of invitations needed when I place my order?
12) What is your payment policy?
13) What is your return / refund policy?
14) I am worried about ordering online. Can I order over the telephone?
15) What is your privacy policy?
16) How do I mail the bottles?
17) Can you send the bottles outside the USA?
18) Is your website and ordering process secure?
19) Do you offer custom printing for your do-it-yourself kits?
20) What is the difference between precut and uncut paper included with your do-it-yourself kits?
21) If you mail the bottles for me, what do I need to do?
22) Do you ship international?
23) How can I get a international shipping cost?
24) Do you have boarder shipping for Canada?
25) How Competitive InvitationInABottle.com Prices ?

1) Do the plastic bottles really go through the mail?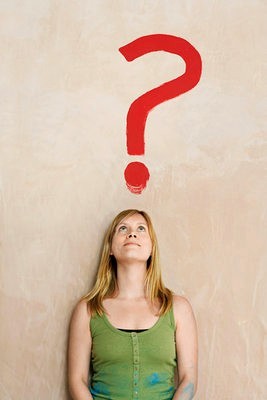 Yes, our plastic bottles can be sent directly through the mail without an envelope or box. A mailing label and postage is applied to the outside of the bottle, and it is mailed similar to a small mailing tube. The corks fit snugly on the bottle and they do not open. Postage cost is about $2 per bottle. We have sent hundreds of thousands of bottles through the mail!
2) Are your bottles glass or plastic?
We offer both plastic and glass bottles for most of our products. Forever Bottle, Eco Bottle, and our Message in a Bottle Gifts are all glass bottles.
3) Do your bottles break in the mail?
Our plastic bottles do not break. We have sent hundreds of thousands of bottles through the mail. We package our glass bottles carefully so that no breakage will occur.
4) How big are the bottles?
Our standard invitation bottles are about 7" tall with a 1 3/4" base diameter.
Gift bottles range from 10 to 14 inches, and our Forever Invitation Bottles are 8 inches. Our Sport Bottle (water bottle) is 8 inches tall.
5) Do you have a minimum order?
Yes. We have a minimum order of 10 bottles for all of our products, except for our message in a bottle gifts.
6) How do response cards work?
Response cards are postcards that are rolled up together with your message and inserted in your message in a bottle. The postcards are printed on heavy white cardstock. Your guests simply smooth out the response card, fill it out and send it back through the mail to you. No envelope is required, and postage is included with orders that we assemble.
7) Can I put more than one page in the bottle?
Yes. We can include up to 2 additional pages of information. Typically, customers include directions, maps or travel information. There is an additional charge for extra pages.
8) What are your processing times?
Do it yourself kits (no printing) 1-2 business days
Do it yourself kit (with printed message) 7 business days
Invitations (standard) 2 weeks
Invitations (rush) 4-5 business days
Gift Bottles 1 business day.
9) How do I send you my message text?
You can include your wording in the appropriate box when you place your order, or e-mail the information to message@invitationinabottle.com once you have placed your order
10) If I have created my own design for my invitations, what size does it need to be, and how do I send it to you?
You can send it to us as an Adobe Illustrator file, Microsoft Publisher file, .pdf file or high res .jpg file. The dimensions for the design are 5 1/2" by 8 1/2" inches. You can email it to us at message@invitationinabottle.com after placing your order. Make sure to reference your order number and last name in the subject line of your email.
11) Do I need to have the exact number of invitations needed when I place my order?
Yes. If you do need to add to your order once it has been placed, we may be able to accommodate your request but we cannot decrease an order once placed.
12) What is your payment policy?
We require payment in full upon placing your order. We accept all major credit cards.
13) What is your return / refund policy?
For kits with no printing only, we will accept returns within 30 days of delivery as long as all materials are intact, not damaged and have not been used. We charge a 25% re-stocking fee and do not refund shipping charges, and you must contact us for a return authorization number. For assembled invitation orders, if no design work has been completed there is a $10 cancellation charge. If design work has begun, we will refund 75% of your total. Upon design approval, no refund will be given. Rush orders may not be cancelled.
14) I am worried about ordering online. Can I order over the telephone?
Yes. We are happy to take your order over the phone. Just call us at 800-489-8048.
15) What is your privacy policy?
We maintain the strictest confidence regarding your personal information on your message and mailing lists. We will never sell your information to another source, and we will never use your personal information for our own purposes. If we think your message is clever, we may use your message text (stripped of any personal information) as one of our message templates. Also, if you enter our design contest, we will add your design to those available on our website.
16) How do I mail the bottles?
For our plastic bottles, a mailing label and postage is applied to the outside of the bottle, and it is mailed similar to a small mailing tube. The corks fit snugly on the bottle and they do not open. Postage cost about $2 per bottle. You simply take your bottles to your post office, or drop them in a US Postal Service mailbox. We offer envelopes or mailing boxes if you prefer. (Additional postage is required for mailing boxes.)
For our glass bottles, mailing boxes and cushioning are required for mailing. Postage cost is about $2.70 per bottle. Check with the post office if you have added any extra items to your bottles.
17) Can you send the bottles outside the USA?
Yes! We have mailed the bottles to over 40 countries. In order to mail the bottles outside the US, they need to be placed in an envelope or mailing box.. International postage charges apply.
18) Is your website and ordering process secure?
Yes. The ordering section of our site is "https", fully secured by Volusion.
19) Do you offer custom printing for your do-it-yourself kits?
Yes. Just select "We Print Your Message" in Printing Options when you place your order. We will send proofs for your review. Upon your approval, we will print and cut your messages and/or response cards and include them with your kit. You save money, but have the advantage of professional design and printing.
20) What is the difference between precut and uncut paper included with your do-it-yourself kits?
We offer both precut and uncut paper with our do-it-yourself kits. Precut paper is cut to 5 1/2" by 8 1/2", the size that fits in the bottle. You will receive 1 sheet of paper for every bottle you order with a kit (plus a couple of extra sheets). Uncut paper is 8 1/2" by 11" and you will receive 1 sheet for every 2 bottles (plus a couple of extra sheets) . You then can print two invitations per page, and cut it down the middle for the size that fits in the bottle.
21) If you mail the bottles for me, what do I need to do?
After placing your order, download our address list template available on our Product Options page (link to product options page here). Then, fill it in and email it to us at message@invitationinabottle.com. Be sure to fill it out exactly as you would like your guest?s name and address to appear on the label.
ABOUT INTERNATIONAL SHIPPING
22) Do you ship international?
We ship our bottle invitations and bottle gifts worldwide. We have customers in over 80 countries including Australia, New Zealand, USA, UK, France, Canada, Ireland, Japan and many more.
23) How can I get a international shipping cost?
Our shopping cart is compatible of calculating live, most accurate shipping rates for international destinations. To get a shipping rates:
Add items to the shopping cart
Select country, region and type your postal code
press "Recalculate" to get shipping quotes
24) Do you have boarder shipping for Canada?
TIP: SAVE UPTO 50% SHIPPING TO CANADA
We have partnered with Kinek.com to provide a great new shipping option to our Canadian customers. Kinek has set up secure parcel receiving locations, called KinekPoints, at nearly every major border crossing between the US and Canada. Each location is located on the US side of the border and by signing up for the free Kinek account and shipping to one of them, you can receive the same shipping prices as US customers!


Register free at Kinek.com
Choose a border location near you & Use it as shipping address
Come & pick it up from the location, once you receive notification from Kinek
Once your package arrives, Kinek notifies you (by email, text message, or push notification) and will then store the package for up to 30 days for you. You can then drive to the KinekPoint and pick up the item at a convenient time for you. Upon pick-up, you pay a small fee, usually $5 for packages under 30lbs, far less than international shipping and brokerage fees!

Some of the major cities Kinek serves are: Toronto, Vancouver, Montreal, Ottawa, Winnipeg, London, Kingston, Kelowna, Sault Ste. Marie, Saint John, Fredericton, and Cornwall.


25)How Competitive InvitationInABottle.com Prices ?
YOU SAVE 40-70% COMPARED TO OTHER SHOPS. WE PROUDLY OFFER THE BEST QUALITY PRODEUCTS AT BEST PRICE

In case if you ever have a question how come InvitationInABottle.com has BEST PRICES compared to other stores, here's your answer:
We were the very first in the market with the product over 10 years ago and we really have mastered it. We are the market leader.
We design & manufacture our invitations. So you get factory direct price when you buy from us.
Our invitations are made in USA
Our assembled bottle invitations price is for a ready to deliver invitation. It includes custom design, assembly and printing. Most of the others charge extra for printing and personalization.
Here's one simple example with no hidden assumptions or hidden meanings. And these are the best prices out there next to us and we did not choose bunch of expensive comparisons
Ocean Shores Bottle
(Glass bottle with message design)
Shop 1: $9.00
Shop 2: $5.24
Shop 3: $9.97
Our Price: $3.49